On October 25, Ms. Nguyen Hong Hanh – CEO of Edtech Agency, participated in the workshop "Understanding Vietnam Edtech market: Opportunities and Challenges" as a Speaker organized by the government agency – Enterprise Singapore.
Ms. Hanh shared about "Edtech Vietnam's development trends and potential opportunities for Edtech Singapore". It was also the primary concern of Edtech Singapore businesses during this visit to Vietnam.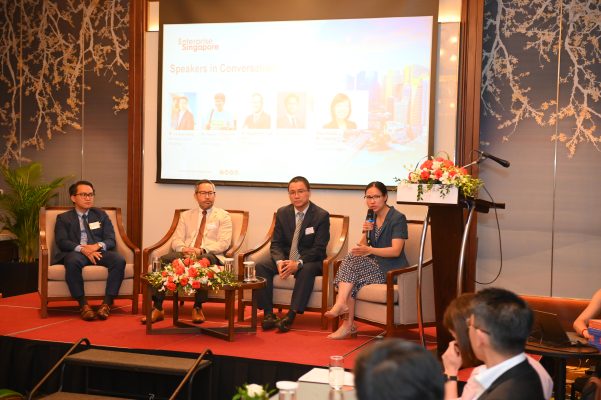 On the same evening, Edtech Agency, in collaboration with Eduspaze – Singapore's leading Edtech investment fund, held a networking party for Singaporean and Vietnamese businesses in education and educational technology.
The Vietnamese side has the participation of major industry players such as Ms. Nguyen Anh Thu – Representative of ELSA Vietnam, Mr. Ngo Quy Thu – CEO-Founder Tuyensinh247, Ms. Pham Thi Khanh Ly – Director of FPT general education…and many other Edtech units from Vietnam – Singapore.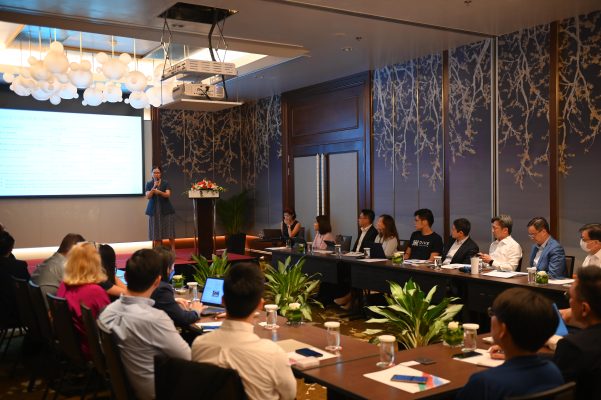 The parties exchanged helpful information about the Edtech Vietnam and Singapore markets at the party. Thereby, enterprises have also had their exchanges on investment cooperation opportunities in the future.
Edtech Agency is the number one unit to help connect international Edtech enterprises that want to study and participate in the Vietnamese market and the aspiration to support Vietnamese startups to bring products beyond the borders of Vietnam.
We annually publish a report on the Vietnam Edtech market with the desire to provide an overview for investors, Edtech units, and schools, helping each of them to get the general information they need before each investment decision to access Edtech products.
THE END