Marubeni Corporation
Japan's largest trading companies with more than 160 years of history
"We recently had the pleasure of working with Edtech Agency in terms of the research of education market in Viet Nam through their market Insights and introduction of education providers. Their service helped us understand the latest trends and challenges in the education market , especially schools and Edtech fields, which is helpful for our further business development.
Their insights and coordination on the site are invaluable and helpful for business development looking to expand and understanding players in this competitive market. We are confident that their market insights, professional network and expertise will continue to help us make informed decisions in this market."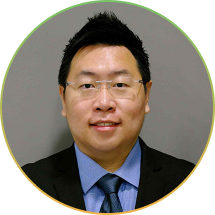 Alex Ng, Managing Director of EduSpaze
Singapore's 1st Edtech Accelerator
"We are happy to partner with Edtech Agency in Vietnam as they have a good network of contacts in the market and are aligned with our focus on the education sector. The partnership so far has been great and they have been very professional in supporting some of our startups as they enter the market."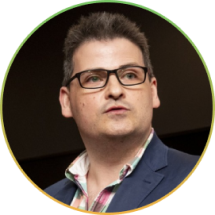 David Linke, Managing Director of EduGrowth
Global EdTech Leader & Advocate
"The team at EdTech Agency went above and beyond to connect me with Vietnamese EdTech professionals. Their dedication and expertise across EdTech were evident every step of the way. Their commitment to excellence and personalized approach truly set them apart. Our mutual program was truly enhanced by their expertise and professionalism."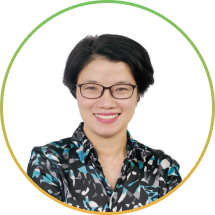 Dau Thuy Ha (Hannah), co-founder and CEO, KidsOnline
(Vietnam's most popular kindergarten management SaaS platform)
"Since 2020, we at OMT and KidsOnline regularly use insights from Edtech Agency's annual Edtech Vietnam report in our business planning, especially in competitive landscape mapping and analysing edtech market trends. We also appreciate the multiple edtech community building events within Vietnam and between Vietnamese edtech with Australian, Korean edtech communities, organized by Edtech Agency, which help us expand our global partner network."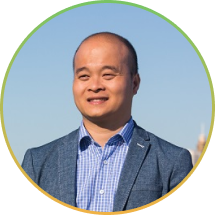 Dao Xuan Hoang, CEO of Monkey Junior
Top 5 English learning app in the world for 0-10 years old kids
"My experience with Edtech Agency couldn't have gone any better! I had Hanh Nguyen assisting me in connecting with potential investors and business partners in the regions. Hanh Nguyen was very supportive and kept me up to date throughout the process. She took her time to understand our business needs and match with those she knows in her extensive connections. Thank you very much for the excellent support."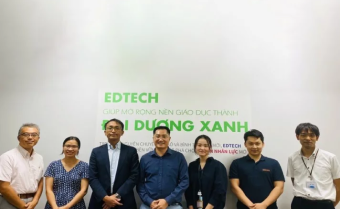 On the morning of September 7 at the Edtech Agency office, a meeting & discussion with the delegation of JETRO (Japan External Trade Organization) and J. CLAIR (The Japan Council of Local Authorities on International Relations) about the Vietnam Edtech market after the pandemic and the upcoming cooperation opportunities between the parties, was organized.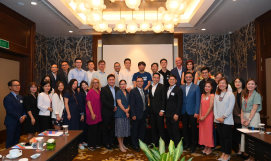 On October 25, Ms. Nguyen Hong Hanh – CEO of Edtech Agency, participated in the workshop "Understanding Vietnam education market: Opportunities and Challenges" as a Speaker organized by the government agency – Enterprise  Singapore. Ms. Hanh shared about "Edtech Vietnam's development trends and potential opportunities for Edtech Singapore".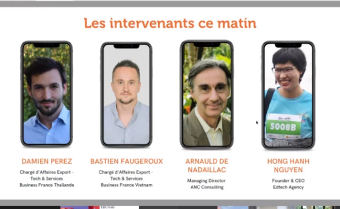 French Embassy in Vietnam
The French Embassy organized an event "Overview on the Vietnamese markets –" Do's Don'ts "in local business culture" on September 8, 2022. Invited to share at the event, Ms. Nguyen Hong Hanh – CEO of Edtech Agency shared with the French Edtech enterprises an overview of the Vietnamese Edtech market.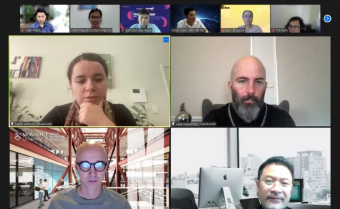 In February, Edtech Agency cooperated with EduGrowth Australia to organize THE SUMMIT AUSTRALIA – VIETNAM EDTECH INNOVATION EXCHANGE. The program had the participation of representatives of large companies from Australia such as Compass Education; Education; Moodle; ReadCloud; Robokids; Successful Graduate Pty Ltd and representatives from Vietnam.
Go to event