On the morning of July 28, 2022, Edtech Agency in cooperation with the Department of Education Technology, University of Education, Vietnam National University, Hanoi, and the Education Technology Community hosted a ceremony to announce the ranking results of educational technology solutions in the Vietnamese market (2022) for K12 segment and publish an in-depth report on the same subject.
Bellow is the result divided into segments of the educational sectors.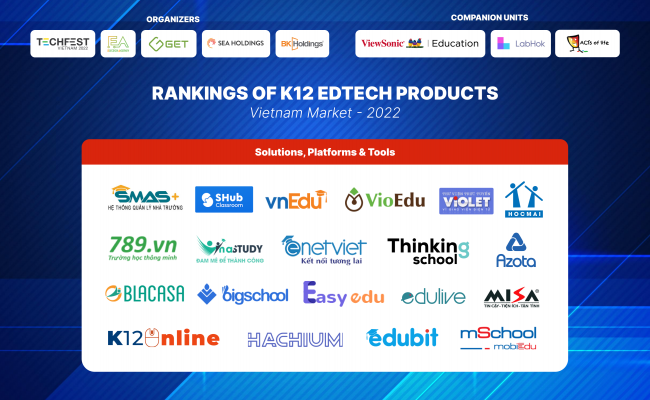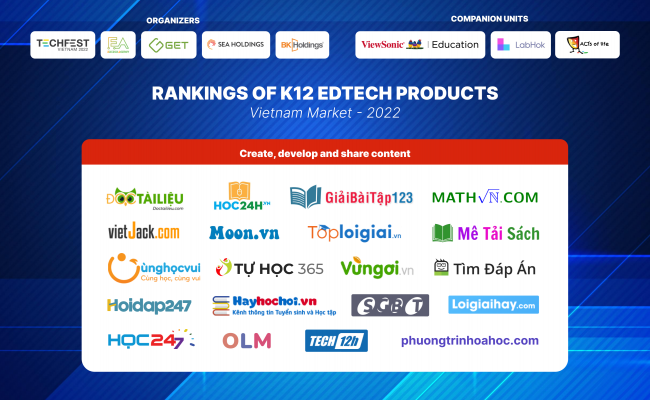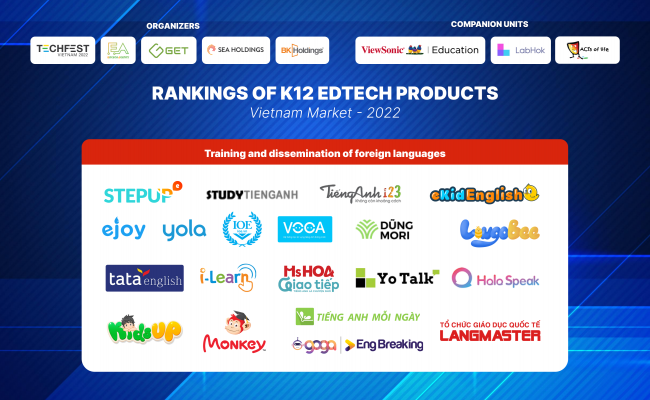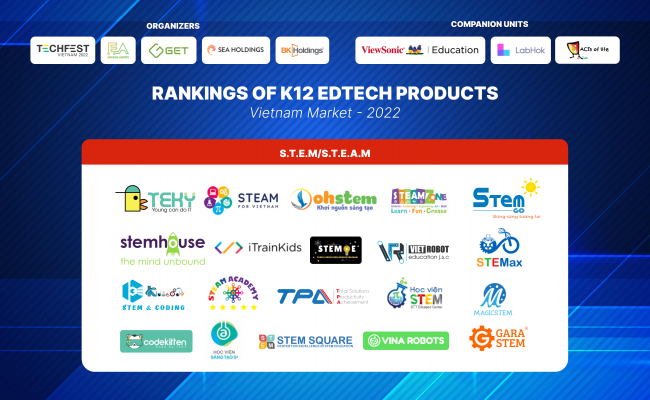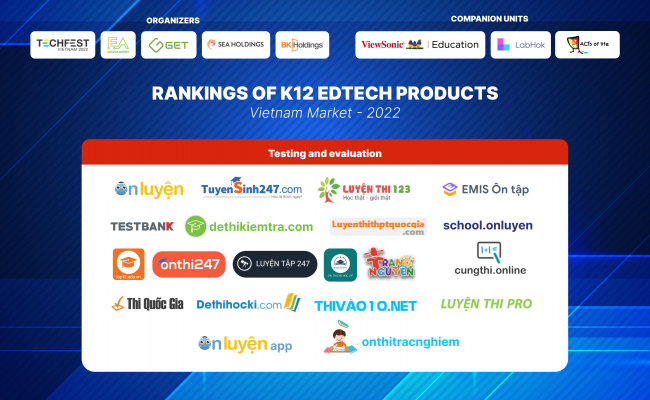 Once again congratulations to these companies.
On behalf of the organizers,
Edtech Agency Company